Newsletter: 23rd January 2023
By Rob on 23rd January 2023 News
Whether you're the competitive type, or love the motivation that comes from events, or simply love a good prize, these epic new Wild Challenges are for you.
Or, are you out there running anyway? That works too.
We've recently launched five new Wild Challenges (all the info 👇) with a combined prize pool of over $6,275 spread over 38 prizes.
With the majority of these awarded as spot prizes, anyone can win, no matter how high (or low!) on the leaderboard you end up!
A year's Wild Challenger add-on is $24.50 if you're already a VIP, and $49 otherwise, and with that you can take part in any and all of our challenges in the next 12 months.
Remember, if you join a challenge part-way through, you will still be awarded any points you may have earnt since the challenge started!

The Wild For Nature Peak Bagging Challenge
This is the longest challenge we've ever done, running all the way through to November, and if you love exploring new areas and bagging a peak or two, this one is perfect.
Your challenge is to run or walk up as many of the 100 listed peaks as you can between now and 30th November 2023. The peaks are fairly evenly split between the North and South Islands.
Just join the challenge and summit any of these 100 peaks and you could win one of four free entries to The WILD on December 9th. You can also score yourself an epic medal by ticking off some peak goals.
The Wild For Nature Peak Bagging Challenge

The Rab Hill Climb
This challenge is based on a single trail from the trail directory. Any run (or walk) which involves part of your chosen trail will count, and the elevation from your entire run will be counted.
So, do you choose something really accessible and close by, which you can hit multiple times? Or do you go further afield for more available vert? Choose wisely, because once chosen, you can't change your trail!
Thanks to Rab, The Mountain People, we have 16 vouchers worth a huge total of $3,200 to give away.
Remember, these are spot prizes anyone can win, so get involved!
Just join the challenge and think carefully about which trail you want to lock in!
Join The Rab Hill Climb and choose your trail

The Further Faster Dog Run Challenge
Starting in March, you can help us update the quality of our trail directory and improve the ability to find trails that are dog friendly, whilst hitting the trails with your best friend, your dog 🐕.
You could also grab one of three $250 Further Faster vouchers 😊
P.S. You don't need a dog!
Join The Further Faster Dog Run Challenge

Earshots Music That Moves You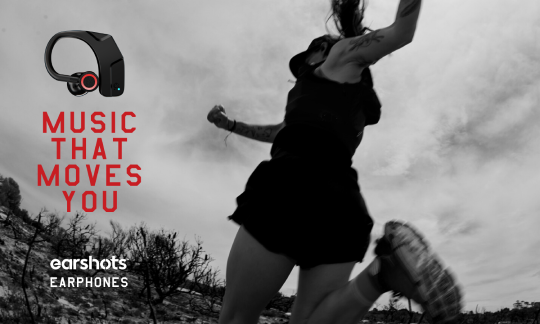 A challenge with a musical twist! This challenge will give you two chances to win a pair of new, improved Gen 2 Earshots wireless headphones every time you run.
Just tell us what song motivates you the most on your runs?
Join the Music That Moves You challenge

The Triple Peaks Vertical Fortnight
This might be the motivation to add that extra hill into your cruisey runs...
Simply include triple digit vert in your run (that's just 100m+), and you could win a Ledlenser NEO5R Headlamp or a free entry to the MCL Construction Triple Peaks on 25th February.
Join the Triple Peaks Vertical Fortnight